An excellent starting point for writing a professional service proposal or proposal for product sales is to use the business proposals templates created by Proposalkit.com. If you need a marketing proposal template (or business proposals samples), check out this useful resource. All of their business proposals templates and contract products are updated with new material every year. Many more improvements and upgrades have been added since the changes below were announced. Check out the new updates and additions for 2012.

Major Additions to Existing Products:
20 Industry-Specific Proposal Packs:
Musical entertainment proposals templates
Food services proposals templates
Healthcare proposals templates
Roofing contractors proposals templates
Wireless networking proposals templates
Science proposals templates
Energy proposals templates
Aerospace proposals templates
Environmental projects proposals templates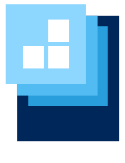 Professional Proposal Kits - Accurately quote your projects, multiply your profitability, brand yourself as a top professional and close the sale. Proposal Kit helps you demonstrate that you are the right professional for your customers. It's mission-critical, easy, customizable, accurate and immediately downloadable.
Background: Proposal Kit started in 1999 with a small collection of proposal and contract templates (under 50 pages of material). With Proposal Kit Professional V15 released for 2011 we have exceeded 4700 pages of content. Our proposal and contract products ranging from $10 to $197 are used by tens of thousands of businesses in over 100 countries.
Proposal Kit products are designed for freelancers, small to medium size businesses or teams within larger organizations.